Cory Arcangel is a digital artist from New York. Not only is Arcangel and artist, he's also an entrepreneur. Aside from drawings, hacking, film, videos, performance art, icons, posters, music, he also makes clothing and even bedspreads. He's best known for his Nintendo game cartridge hacks and reworkings of computer systems from the 80s. His artwork has been features internationally in places like Switzerland and London, but also in America in Chicago and Miami.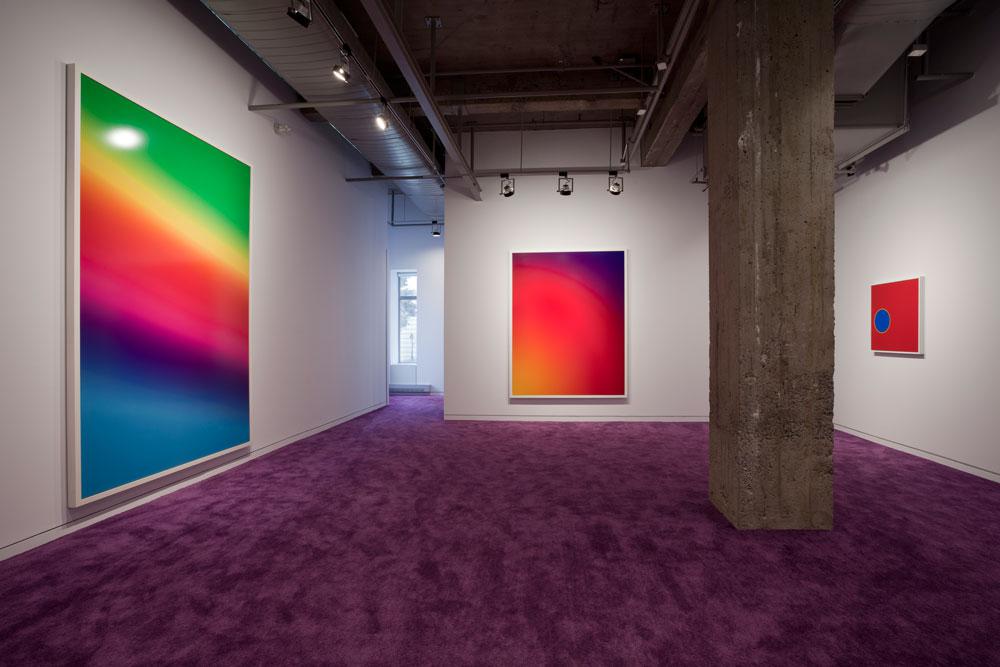 These pieces were made in photoshop, and are located in Montreal.
Super Mario clouds is a 6 minute video, without sound, of the clouds that are featured in Super Mario Bros.
Growing up, I was always a huge fan of everything Super Mario. My brothers and I always had some version of the game, and we'd always play it together, so obviously I love Arcangel's work having to do with Mario, including "Mario Clouds" and "Super Mario Movie." Both videos remind me of playing Mario Bros. growing up, and I actually really like the background music in "Super Mario Movie" and how it's kind of a twisted version of the actual background Mario music. His other pieces he created in photoshop are also really cool. I love the simplicity of his work, and how each piece really adds to a room. I really like the rainbow theme he incorporates in a lot of his photoshop art. Overall, I'm very impressed with his work! I really like it!